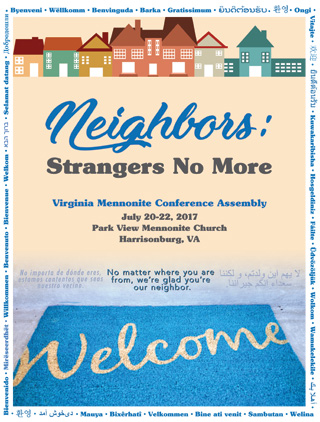 Virginia Mennonite Conference Assembly is coming up! Even if you are not a delegate/observer and did not register, you are welcome to join us for public worship!
Saulo Padilla, Mennonite Central Committee's US Immigration Coordinator will bring the message on Thursday, July 20, and César García, General Secretary of Mennonite World Conference, will bring the message on Friday, July 21. Gathering begins at 6:45 p.m. and worship is at 7:00 at Park View Mennonite Church, 1600 College Avenue, Harrisonburg.
After the Friday service, you are welcome to stay afterward for Taste of Missions, a time of fellowship and sampling foods from areas of the world where VMMissions workers serve.