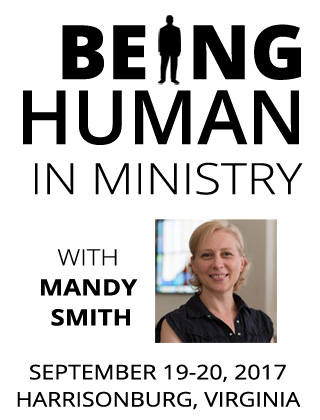 Engage with pastor Mandy Smith as she comes to Harrisonburg for a series of chapels, forums and lectures on "Being Human in Ministry, "September 19-20, 2017.
Originally from Australia, Mandy Smith is lead pastor of University Christian Church, a campus and neighborhood congregation with its own fair-trade café in Cincinnati, Ohio. She is a contributing editor for Leadership Journal and the author of Making a Mess and Meeting God. Her latest book is The Vulnerable Pastor: How Human Limitations Empower Our Ministry (IVP).
See schedule and more here.